Ideas for Easy Raw Food Recipes

There are many ideas for easy raw food recipes.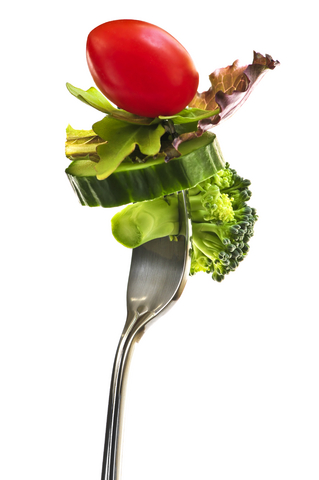 Have you ever picked up a raw recipe book and felt overwhelmed? Sometimes raw food chefs in their desire to play with raw foods results in recipes that leave people like me feeling totally intimidated. The good news is that there are many raw living food recipes or rather just simple food combinations that are very easy to make.

Easy raw recipes are just that, easy. They are quick to prepare, taste good, have lots of nutrition and of course are totally raw.

Raw living food recipes don't have to be complicated.  They can be very easy with very little preparation involved. Some of those who follow a raw food diet eat very simply, and that includes preparation.  They just eat the food the way Nature has grown it.

Simple raw food recipes usually uses only one or more of these basic kitchen tools: a food processor, a blender, a citrus juicer or a juicer.

Here are some ideas and suggestions for some easy raw food recipes:
Chop up fruit for a fruit salad.
Make a vegetable salad and top it with a homemade dressing.

Mix almond butter with honey or agave syrup for a good fruit dip.
Make a smoothie.
Throw frozen peeled bananas into a strong blender and blend until fluffy for "ice cream".
Stuff dates, apples and/or celery with almond butter.
Cut vegetables into bite size pieces and dip in salad dressing.
Eat fruits whole.
Roll bananas into chopped nuts or caco nibs.
Toss nuts and dried fruits to make a trail mix.
Add chia seeds to your favorite raw juice to add power=packed nutrition and texture.

Squeeze limes or lemons into water and add stevia for a refreshing drink.
Juice fruits or vegetables for freshly squeezed juice. Combine fruits and/or vegetables for some amazing juice combinations.
Try this raw energy bar recipe to prepare and grab when in a hurry!

As you can see the ideas for easy raw food recipes are just that - easy. Using these simple ideas you can see that eating raw is not hard. Many times you don't need complicated recipes to create simply and nutritious raw living food recipes.

---
Go from Easy Raw Food Recipes to HOME of Raw Food Diet Magazine