Get your copy of the GUIDE TO SUPER RAW FOODS Recipe E-Book available now on Amazon!


Raw recipes, tips, and more
Raw Foods are the freshest, most nutrient-packed foods on the planet!
-They are foods made fresh from nature.
-They can help slim your waistline.
-They are detoxifying and cleansing.
-They can help balance mood swings brought on by an unhealthy diet.
-You will feel ENERGIZED.
-Raw Foods are super foods!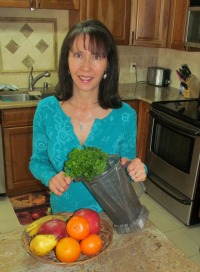 Hi! I'm Rhonda,
I have created the Guide to Super Raw Foods to share with you my techniques in the preparation of raw food recipes.  The Guide to Super Raw Foods has fifty  recipes including: power-packed smoothies, quick breakfast ideas, fresh and unusual salads, soups that satisfy, classic entrees, yummy snacks, scrumptious desserts and more.
Become inspired in the kitchen by discovering more ways to add Super Raw Foods into your diet.

I believe that you can eat as many raw foods as you wish without feeling deprived or bored.  In the Guide to Super Raw Foods I will show you how to to get started making delicious raw foods with confidence.  I have carefully selected tasty, easy to prepare recipes for anyone wanting to add more plant-based, super raw foods into their diet.
This is what you will find inside
Guide to Super Raw Foods
       

You will learn the common ingredients used in raw food preparation

       

Why green smoothies are one of the best ways to get in more greens

        How to stock your pantry to avoid unnecessary trips to the store

       

How to sprout seeds and beans to add nutrient-packed crunch to your meals.
       

How to make fresh nut milk and nut cheese
       

The kitchen equipment I recommend for when you are ready to make the investment

       

How to make your own nutritious snacks at a fraction of the cost

       

Recipes ranging from simple to gourmet dishes

       

How to make tasty dressings to take your salad to gourmet status

Have you been thinking about adding in some
healthier foods?
·         Is your energy running on low?
·         Have you been wanting to get into those skinny jeans or bikini?
·         Trying to lose weight and it won't budge?
·         Tired of those ups and downs caused by hormonal imbalance?
·         Have a diagnosis that requires a change in your diet?
·         Have you been feeling run down?
·         Do you want to improve your diet and stop worrying about counting calories?

When stress, weight gain, hormonal changes, and let's face it, LIFE takes a toll on us those things can cause us to be reduced to a puddle.  Eating and drinking healthy foods can help bring balance back to our life from the fast pace diet and lifestyle that we can all fall victim to.  
     There are simple lifestyle choices that we can make
that can have a long term difference.
| | | | |
| --- | --- | --- | --- |
| Pear Salad  - A delightfully tasting salad. The combination of the crunchy walnuts, delicious spinach and sweet pears is PEAR PERFECTION. | Chuckles - A sweet, chewy and absolutely divine candy to satisfy the chocolate lover in you. | Carrot Cake - Here is a recipe that is raw, vegan totally good for you and tastes incredible! Who says you can't have your cake and eat it too? | Marinated Vegetables- A raw version of stir-fry that you will love paired with the parsnip rice. Get the chopsticks out! |
Guide to Super Raw Foods will help you to add delicious and nutritious raw foods into your diet. You will soon be eating well and, just as important, you will not feel food deprived. 

The beauty of raw foods is that they fulfill just about every diet concern you may have. This book will make a great gift for anyone with specific dietary restrictions since all of the recipes are:
The Guide to Super Raw Foods will give you the inspiration to change your life!  Now how to do it?  This book will show you how to add in the missing nutrients your body craves.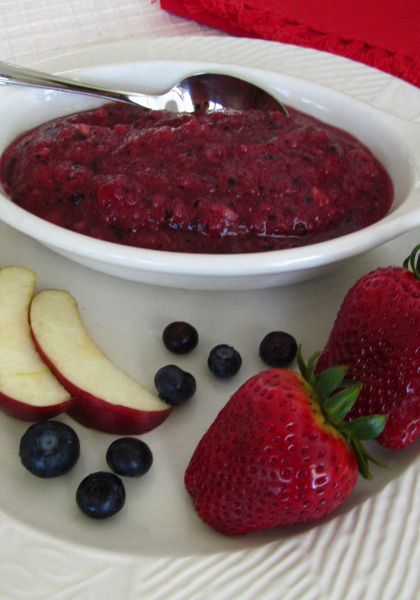 In Guide to Super Raw Foods you will find delicious recipes and more:
        

Imagine preparing a

gorgeous manicotti

for dinner guests, with a savory salad topped off with a

scrumptious tiramisu

for dessert.
       

Add to your salad repertoire with

spring pasta

, curry salad, Waldorf, taco salad,

coconut ceviche

, and more. 
      

Whip up a batch of fruit and nut bars for a mid-afternoon snack.
        

Blend up a quick Southwestern Soup or creamy mushroom soup for lunch.
    

Delight your senses in making delicious desserts such as Chocolate Pie

, Lime Cacao Truffles

, Strawberry Cheesecake or an amazing chocolate mousse. 
Enjoy tasty smoothies like chocolate, berry, orange or

green smoothies

that are not only tasty but really good for you too. 
---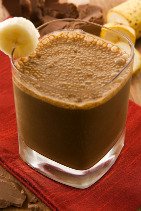 A bonus section in the book gives you tips on how to save money on the path to adding more raw foods to your healthy lifestyle.  From planting a pot of herbs to growing some of your own foods, from purchasing at the farmers market to shopping smart at your grocery store,  this section will help you to  save time and money.
By preparing raw recipes, your taste buds and your body will thank you.  You will be enriching your health, your heart, and the planet!
Start now on your way to

eating smarter
Don't wait, get your copy today!
---
What Others are Saying about the
Guide to Super Raw Foods
"I love this book. It provides an insightful and joyful introduction to the world of raw foods. Rhonda strikes a beautiful balance between the essential basics for navigating raw cuisine and an uncomplicated, helpful and absolutely fabulous recipes."
                   Brenda Davis co-author of Becoming Raw, Becoming Vegan and the new Becoming Vegetarian - www.BrendaDavisRD.com

"

As a health advocate I can tell you first hand, this book is priceless. The recipes are easy and super delicious."



Mary Anne Christiano-Mistretta – proprietor - www.PearTreeEnterprises.com

"Utterly delectable live food recipes with glorious photographs. These dishes are not only delicious, and off-the-charts good for you, they're non-intimidating, even if you don't think of yourself as the kitchen-goddess type."
Victoria Moran author of 11 books including her most recent "Main Street Vegan" www.MainStreetVegan.com

"This book has inspired me to make some lifestyle changes. I had recently been diagnosed with IBS, degenerative arthritis and fibromyalgia and so I knew I had to start taking better care of myself. Adding in raw foods to my diet just made sense tor me to get the nutrients that my body needs. I have been enjoying learning how to make some simple and delicious recipes that I find I am making over and over. I am loving this book and I feel so much better!"
Lynda Wonders, Proprietor of Sweet Wonders Honey
---

With over 50 recipes of
raw tips, and more
Kindle just $5.97
Also available in
paperback $12.95
You can get your copy at Amazon

Copyright© 2015 All Rights Reserved
https://www.raw-food-diet-magazine.com