Raw Food Cooking for Raw Foods Cuisine
Raw food cooking and making raw food cuisine is not difficult, just different.
Raw food is NOT cooked! Making raw recipes is more accurately described as raw food preparation. Eating raw or going raw still involves food preparation. Raw food is not necessarily a way out of the kitchen! However it does mean that there is NO HEAT involved in raw food "cooking".
Just like any other type of food preparation, some raw food recipes are very easy, while other are more involved. With practice in this new type of "cooking" even the more difficult recipes will become easy.
The Raw Kitchen
As with any type of food preparation, there are certain tools that are indispensable. The good news is that if you have a kitchen, then you already have most of what you need to prepare raw food cuisine. However, there will be some major differences.
If you want of eat a mostly raw foods diet, instead of "loving" your microwave, stove and can opener, start thinking about owning a dehydrator, food processor, and blender. Don't throw out your stove just yet! Raw food is food which is not heated above the point where helpful enzymes are killed. It is perfectly fine to use your stove to gently warm your foods.
Here is a list of items that are often used in raw food cooking. Keep in mind that you do not need every item on this list to successfully prepare raw food cuisine. Many of the items listed below you may already have in your kitchen. The common factor of most of these kitchen tools is that they, in some way, cut food for easier eating. Since you are not using heat to soften food, the majority of kitchen gadgets used in raw food cooking are various cutting implements.
Here is a list of some kitchen gadgets found in a raw food kitchen, used in raw food cooking: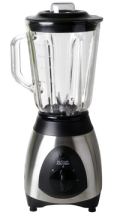 Blender – Blenders are invaluable in the raw food kitchen. From making smoothies, salad dressings, raw soups, and making nut flours, a heavy duty blender is a must. If you are looking for ideas which blender is the best blender for you, blenders for smoothies has ideas. Personally I recommend the Vitamix blender but I have also been told that the Omni blender works wells and are less inexpensive.

Citrus Juicer - Either manual or electric, this is a little and inexpensive machine  to enjoy fresh grapefruit juice, or to juice oranges, lemons and limes to add to water.
Coffee Grinder – Use this inexpensive gadget to easily grind nuts and seeds.
Cheese Cloth – For straining nut milks and grains and draining sprouts.

Dehydrator – A more expensive, but wonderful purchase if you are serious about raw foods cooking. You do not have to purchase a dehydrator to enjoy raw cooking. However, the versatility of this device makes it a wonderful investment. Think of a dehydrator as the raw foods equivalent of an oven. But unlike the oven, you will be pulling out of your dehydrator living foods.
Food processor – A food procesors is a must for raw food cooking. Use your food processor for chopping, slicing and mixing a variety of foods. Unlike a blender, the food processor does not require much liquid.
Grater – For grating raw cheese or hard fruits or vegetables.
Ice cream maker – Raw ice cream made with either rice, nut milk makes wonderful homemade ice cream. An ice cream maker is a very nice addition to the raw food kitchen. However, this is more of a 'fun' purchase and is not necessary. If you do have an ice cream maker, put it to use with your raw foods diet and enjoy the results.
Indoor fresh herb garden – Having fresh herbs at your fingertips are a convenient way to add flavor and pizazz to all of your raw food. This is certainly not a necessity either.
Kitchen Appliances I really LOVE!

Juicer – A juicer is very nice and juicing is extremely healthful and a wonderful addition to you raw foods diet. The downside of juicing is that juicing removes beneficial fiber. For many juicing recipes see benefits of juicing.

Knives and your cutting board – If you can cut an apple, you can be a raw chef!
Mandoline (food slicer) – A mandoline makes slicing easier but you do have to be very carful and THINK while you are using this or you may end up slicing your finger.
Scissors – Scissors are handy for cutting fresh herbs and dried food like dates.
Spiral vegetable slicer – This gadget is used for making vegetable-based pasta and noodles.  If you have a simple vegetable peeler, you can use that with similar results.

Wide mouth jar (for sprouting seeds) – If you know how to sprout seeds, you can grow your own fresh food year-round in your own kitchen.
If you are overwhelmed with the concept of raw food cooking, check out the the information about Raw Food Equipment.  Once your kitchen is stocked with these tools, then you can begin to stock up your pantry.
The Raw Pantry
Eating a raw foods diet means that you will have to stock up on staples that may be different that your usual canned and processed foods. Along with the obvious fresh fruits and vegetables that you will have to buy on a regular basis, there are some staples that you, as a new raw food chef, will need in your pantry.
Here is partial list of nonperishable ingredients that are often used in raw food recipes:
Dried Fruits and Vegetables – Buy them dried or get them fresh and dry your own.   Apples, apricots, berries, dates, figs, pineapples, mangoes, gauva, raisins, tomatoes, mushrooms, plums— whatever you like!
Grains – Buckwheat, kamut, steel-cut oats, quinoa, wheat berries, oat groats.
Legumes – Dried beans, dried chick peas, lentils, mung beans. These are mainly for sprouting. Follow the link to learn how to sprout seeds.

Seeds – Flax, pumpkin, un-hulled sesame, sunflower.
Oils – Coconut oil, cold-pressed, extra virgin olive oil, flax seed oil, grape seed oil, hemp oil.
Dried Seaweed – Arame, dulce, kelp, nori, wakame.
Seasonings – Natural sea salt, Italian seasonings mix, Mexican seasonings mix, pumpkin pie spice, various herbs and spices, vanilla bean pods and/or extract.
Sweeteners – Date sugar, raw honey, stevia, maple syrup, agave nectar.
Nuts - (In the raw— not roasted) – Almonds, cacao beans and/or raw cocoa powder, Brazil nuts, cashews, filberts, peanuts, pine nuts, walnuts.
This is just a partial list of raw foods, the nonperishable basics that those who practice eating a raw foods diet use often. To see a more complete listing of fresh foods for your raw food cooking, go the list of raw foods.
Raw Fast Food
You can still eat raw when you are in a hurry. Some raw food shortcuts are raw food bars, raw granola or even a banana dipped in raw cacao nibs.
Has Raw Food Cooking Overwhelmed You?
If you want to eat raw but feel overwhelmed at the prospect or creating raw food dishes, don't despair. Go slow but steady and you will be on track to eating raw.

---
Go from Raw Food Cooking to HOME of Raw Food Diet Magazine