Fresh Vegetable Juice Recipes Part 4
Fresh vegetable juice recipes contributed by Dr. Ritamarie Loscalzo who shares some of the many health benefits of juicing. Both your body and your taste buds will enjoy these juicy and healthy delights.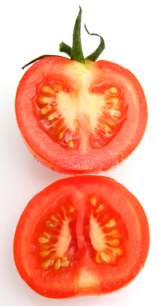 These fresh juice recipes have been kindly contributed by Dr. Ritamarie Loscalzo. Dr. Loscalzo emphatically answers the question, "Is juicing good for you?" with a resounding "Yes!" She shares the benefits of juicing with each of her recipes that she had contributed.
Dr. Loscalzo's passion for natural healing was ignited by her success in healing her own chronic fatigue and adrenal exhaustion, candida, allergies and digestive issues by conquering her stress demons and food addictions.
From a chronically fatigued and sick twenty something to over 50 and fabulous, Dr. Ritamarie Loscalzo combines over 25 years of vibrant living with the latest scientific health knowledge to educate, inspire and coach you on your journey to vibrant health. Passionate about fresh, whole, green foods, low stress living and a dash of daily fun, Dr. Loscalzo focuses on simple and effective ways to motivate you to achieve your health goals.
A chiropractic doctor certified in acupuncture, nutrition and herbal medicine, as well as a certified living foods chef, instructor, coach, speaker and author, Dr. Loscalzo specializes in women's fatigue, hormone issues, digestive challenges, allergies and immune system rebalancing. She practices integrative health care, using her knowledge of biochemistry, nutrition, herbs, structural alignment and the power of the mind to return the body to a state of natural, vibrant health.
Her online health and wellness courses include a seven-day cleanse and a free five-part video series www.B4BGone.com for balancing blood sugar and banishing belly fat, brain fog and burnout to empower thousands of women around the globe to remove the obstacles to vibrant health and fitness, access their inner healer, take charge of their own health and lead a vibrant life filled with passion and purpose.
Here are some of Dr. Loscalzo's favorite fresh vegetable juice recipes.
Cool as a Cucumber!
1 cup of zucchini
½ bunch of kale
1 cucumber
The juice of ½ a lemon
A sliver of ginger
¼ Granny Smith apple or more (optional for added sweetness)

Juice all of the ingredients together. Makes 16 ounces.
Benefits to the body
"This is a favorite of mine, naturally cooling and refreshing," says Dr. Loscalzo. "The anti-inflammatory effects of ginger combine with the anti-cancer properties of kale make this juice a winner for your immune system."
Minty Coleslaw Detox Juice
1 cup cabbage
½ red bell pepper
½ bunch parsley
1 stalk celery
Handful of mint or 1 drop mint essential oil
Splash of lemon juice

Juice all together. Makes 12-16 ounces.
Benefits to the body:
"The cabbage and mint make this juice is a natural for calming your digestion and healing your gut lining."
Blood Sugar Friend!
1 cucumber
2 stalks of celery
1 cup of green beans
1 teaspoon of cinnamon

Juice all of the ingredients together. Makes 12 to 16 ounces.
Benefits to the body
"This combination was a surprise. I started out wanting a supreme blood sugar stabilizer and was thrilled to find it was naturally sweet without fruit! The minty aroma permeates the kitchen as you make this juice. Green beans and cinnamon help to restore insulin receptors and keep your blood sugar steady."
Hot Mama Liver Cleanser
1 bunch of collard greens or kale
1 cucumber
Juice of 1 lemon
Small sliver of fresh turmeric (or ¼ teaspoon dried)
2 cloves of garlic
2 green onions (scallions)
A handful broccoli sprouts
A pinch cayenne pepper

Juice all of the ingredients together. Makes 12 to16 ounces.
Benefits to the body
"I love how the garlic and cayenne give this juice a kick. This juice is the ideal liver cleanser. It is stimulating and it does powerful work to keep your liver functioning at its best."
Zucchini Energizer
1 zucchini
1 red bell pepper
1 tomatillo

Juice all of the ingredients together. Makes 12 to16 ounces.
Benefits to the body
"I was amazed at how simple this is to make and how delicious it is. I love the sour juiciness of the tomatillos and the red bell pepper adds sweetness without sugar. This juice is brimming with vitamin C and supports your adrenals, immune system and digestion."
Tangy Green Juice

This drink is tangy, nutritious and very refreshing on a hot day.
Ingredients:
1 Granny Smith apple
1/2 cup of asparagus stems
½ cucumber (peel if not organic)
1 lime

Directions:

Juice all of the ingredients and mix well.
Author's Note: As this is the last page in the series of fresh vegetable juice recipes, let me just say that juicing your vegetables is most likely the easiest and enjoyable way of getting the goodness of fresh vegetables into your body. I hope you enjoy making and drinking many of these recipes and start to experiment to come up with your own vegetable juice ideas.

Other Pages of Fresh Vegetable Juice Recipes
Kitchen Appliances I really LOVE!

---
Go from Fresh Vegetable Juice Recipes Part 4 to HOME of Raw Food Diet Magazine