Fresh Vegetable Juice Recipes Part 2
More fresh vegetable juice recipes to delight your taste buds and your whole body!
Here are more fresh juice recipes for you to enjoy. If you are asking the question, "Is juicing good for you?" you will see that, yes, it is very good. Many of the health benefits are included with these fresh juice recipes.
These first three juice recipes are from Jay Kordich, "The Father of Juicing." Jay has been the spokesperson for "drinking your veggies" for over 60 years. At the age of 88, he's coming out of retirement to spread the work and discuss tips and tricks for eating healthy and looking your best. Here are three of his favorite fresh vegetable juice recipes.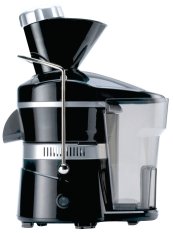 Liver Tonic
1 medium beet with its greens
2 Golden Delicious apples

Place beet, greens and apples into the juicer and juice. Yields 16 ounces.
"This tonic is specifically good for detoxing the liver. The pectin of the apple and the cleansing properties of the beet stimulates the peristaltic wave of the intestines, helping the liver to clean itself with this delicious juice combination."
Potassium Power
6 carrots
1 handful of spinach
1 handful of parsley
3 ribs of celery

Place carrots, spinach, parsley and celery into the juicer and juice. Yields 16 ounces.
"This tonic is great for nervous tension. The greens relax the nerve endings and combined with the celery adds more relaxation elements to this delicious tonic. It is also very helpful to intestinal/colon health."
The Joint Soother
½ medium-sized grapefruit (Remove the skin, but leave the white pith on)
¼ pineapple

Place the grapefruit and pineapple into the juicer and juice. Enjoy! Yields 16 ounces.
"This is my favorite tonic when my joints feel swollen. The Bromelain in the pineapple combined with the quinine of the grapefruit makes for a delicious, yet powerful joint soother for those of you who have joint swelling and/or pain."
Interested in Jay's Juicer? Learn more about it at What is the Best Juicer page.

Robin Shirley says, "I love to make this raw veggie juice recipe. It is more on the medicinal side because of the garlic, parsley and ginger. The parsley for detoxification and the garlic and ginger for gut ecology health and some anti-oxidant power. The apples are good this time of year for cleansing the kidneys and they're in season, so this might be a good recipe for a fall issue."
Crisp Apple Cooler
1 whole head of celery (about 10 to 12 stalks)
1 green apple
½ inch piece of fresh ginger
1 handful of fresh cilantro or parsley
1 clove of garlic (optional)

Rinse all ingredients very well and dry with a kitchen towel. Chop all of the ingredients to fit through the chute of your juicer.
Yields 1 quart. Juice and enjoy!
Deep Green Clean
Philip says, "Mixing spirulina into your green juice adds proteins and even more chlorophyll. I love feeling this good. You will too!"
1 large cucumber
6 stalks of celery
¼ lemon
1 ½ teaspoons of spirulina

Juice all ingredients except for the spirulina. Mix in the spirulina by hand.
Pińaverde
Pineapple is such a luscious, juicy base for healthy drinks. With its divine sweetness you can mix in just about any dark greens and still have a palate-pleasing beverage — even to those new to green juices.
½ pineapple
1 branch of broccoli
8 kale leaves
½ lime

Juice all of the ingredients. Serve and enjoy!

This recipe is contributed by Allison Vernon.  She says: "I created this recipe to address three needs:
I am always trying to eat more kale.
Ginger is one of my favorite flavors and makes my belly feel good.
Summers in New York get so hot and I always crave something refreshing, but I don't want the sugar of typical fruity drinks.
Green Ginger Lemonade
1 ounce ginger
½ lemon
2½ Granny Smith apples
1 bunch of kale
1 cucumber
1 head of romaine lettuce

I typically use organic produce so that the lemons, apples, and cucumbers are not waxy. Wash produce very well and core the apples. Chop remaining produce into sizes that will fit into your juicer. Juice and enjoy!
Try juicing wheatgrass for super-powered energy!

Want more fresh vegetable juice recipes? Check out these pages:
Kitchen Appliances I really LOVE!

---
Go from Fresh Vegetable Juice Recipes Part 2 to HOME of Raw Food Diet Magazine