Vegetable Chowder

This vegetable chowder is a big hit at potlucks, even cooked ones!  This is a good soup to make for winter or summer and the celery/cilantro base is great to toss in your favorite vegetables for your own soup medley.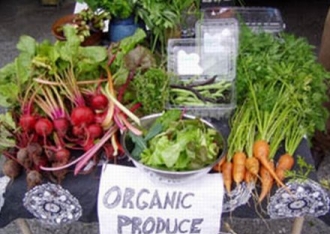 Start with this recipe uses the celery cilantro soup as a base by Susan Schenck:

Ingredients:
1 bunch of celery (about 8 stalks)
1 bunch of cilantro
1 bunch of fresh dill
¼ to ½ cup of unpasteurized olive oil (or substitute ½ cup water and ½ cup nut or seed butter for greater hygienic purity)
½ cup of raw almond butter or raw tahini
3 cloves of garlic
2 to 4 tablespoons of unpasteurized miso (optional — substitute dulse)
2 tablespoons of nama shoyu (optional — substitute dulse)
¼ cup of lemon juice (if not available, raw apple cider vinegar)
8 cups of water

Directions: Blend in a Blend-Tec or Vita-Mix, adding a little of the ingredients at a time until creamy. Serves about 10.

Add in the following Ingredients:
2 zucchinis, grated
2 carrots, grated
2 avocados, cut up into chunks
Corn kernels from 3 ears of corn
1 bell pepper, chopped

Directions:
Chop the zucchinis and carrots into small pieces and add the rest of the vegetables to the celery/cilantro base recipe above. Gently stir. Serves 10 to 12.

I love making up a pot of this vegetable chowder and bring it to a potluck or any get together as it is such a tasty and nutritious soup to share a cup or bowl with friends or family.  This is such a satisfying soup that I make anytime of year as I always have some frozen organic corn in the freezer ready to pour into a soup like this one. 

Raw soups are such an easy way to get a lot of fresh produce into a meal.  And they are so easy to make when you have a high speed blender like my fave Vitamix.  I know I have a high return on my initial investment by using my Vitamix year after year - going on 18 years now.

Return to Raw Food Recipes page from Vegetable Chowder page