Raw Food For Weight Loss
Raw food for weight loss is a hot topic. Perhaps a fresh food diet is the key to healthy weight loss and vibrant health.
I asked Susan Schenck, author of the two time award-winning book The Live Food Factor, the Comprehensive Guide to the Ultimate Diet for Body, Mind, Spirit & Planet, about the relationship of the glycemic level of raw foods, particularly those raw foods considered high glycemic such are melons, pineapples and honey. This was her answer. "The truth is that when you eat cooked food, it raises the glycemic level so that more calories are absorbed. This is documented. Sometimes it even doubles the glycemic index of a food.
But raw foodists who are vegans may end up gaining weight if they overdo the amount of nuts and seeds. When your body is starving for protein, you can crave more food till you get enough. Nuts and seeds are very high in fat, high in calories, and relatively low in protein. The exception would be hemp seeds, which are higher in protein (still high in calories, though).  I wrote about this in my second book, Beyond Broccoli, I am now 55 and at my ideal weight of 123 pounds."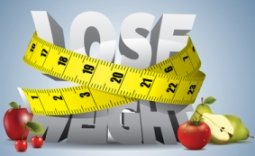 Raw Food for Weight Loss — Eat Lots of It!
I was rather relieved when I read Ms. Schenck's answer to my glycemic index question. When choosing raw food for weight loss, all one has to do is simply eat raw food; it's so very easy. If it is raw, then eat it, and much of it. If it ever has been cooked or heated, don't eat it. There are no portions to control, no charts to keep, just food, living, nourishing food to EAT!
For those serious about losing weight and keeping it off, raw food may be the answer. The raw food diet is not a traditional diet, it is a lifestyle, a way of living, not just dieting. If you are concerned that you will not like raw food, and because of that it would be hard for you to stay on the raw food diet, the good news is that in time, your body will start to crave the good nutritious food that has helped you to release weight.
Related Articles on Raw Food and Weight Loss:
---
Go from Raw Food for Weight Loss to HOME of Raw Food Diet Magazine