Creamy Avocado Smoothie
This avocado smoothie recipe is creamy, dreamy, nutritious, raw and fabulous!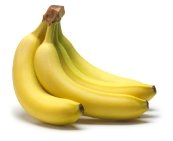 Recipe

Ingredients:
½ an avocado, peeled and pitted
½ banana
1 ½ cups nut milk
3 tablespoons of raw honey
1 handful of ice
Directions:
Add all ingredients into a blender and blend until smooth. Enjoy!
Variation (for the chocolate lovers)

For a chocolate addition to this smoothie add 2 Tbsp of carob powder or raw cacao.
Avocado Nutrition Facts

Avocados are dark green globes, which sometimes even appear black. Their pebbled skin conceals a yellow-green, soft, buttery flesh. Another name for them is the "alligator pear." The flavor is quite mild, making this fruit (yes, they are a fruit, not a vegetable) very versatile. Unfortunately, many times the question of calories in an avocado makes some people hesitate enjoying this wonderful fruit. The health promoting monounsaturated fats along with all of the other health benefits makes this an ideal, almost perfect food, to satisfy and even help prevent overeating.
They are a favorite fruit of raw foodies. Their taste is mild to even bland and not at all sweet, unlike most fruits. They are easily digestible, their high, good fat content makes them a slow burning fuel to feed your healthy lifestyle. They have good, healthy fats.
The fact that they are packed with vitamins A, several of the B vitamins, especially folate (the natural form of folic acid), vitamins C and E, and fiber make them a nutritional powerhouse.

The minerals include calcium, iron, copper, phosphorus, potassium and magnesium. They may be the richest fruit source of magnesium. Magnesium is essential for healthy bones, regulation of blood pressure, cardiac rhythms and may help to prevent migraines and type II diabetes.
Best of all avocado's taste great!  
Other Pages you May Like:
Kitchen Appliances I really LOVE!

---
Return to Calories in Avocado Page from Avocado Smoothie page
Return to Healthy Smoothies page from Avocado Smoothie Page