Raw Enzymes

By eating raw foods with their fresh, raw enzymes you are directly impacting and improving your health. Enzymes are critical to digestion, wound healing, and a variety of other functions.
Enzymes are found in foods in their natural state (raw). Cooked foods have very little of these health-builders left.  Another way to say enzymes is "living foods or live foods".
These little substances are why so many of us are heading to the supplement section to pick up digestive enzymes.  Our American diet and stressful living is taxes our natural reserves leaving us as a population lacking in digestive enzymes.  But instead of purchasing expensive supplements, why not just eat delicious, juicy ,and healthy raw foods?
Living foods are king in the raw food world. Have you ever left bananas on the counter and next thing you know, they have decomposed and is no longer edible? That decay is enzymes at work breaking down food in your digestive system.

Enzymes at Work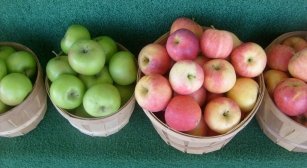 Enzyme shortages are usually found in people who have chronic disease such as premature aging, allergies, heart disease, skin conditions, and obesity.
Our bodies need a large amount of enzymes to fight inflammation, help digestion, to heal wounds, and to regenerate cells and tissues. Injury or illness can deplete our bodies natural reserves of enzymes.  It then becomes of importance for us to supplement our natural enzymes. How do we do that? RAW Foods. Raw foods contain ? enzymes that are critical to our healing and digestion processes.
The cells in our bodies conduct electricity and enzymes restore the electrical balance in the cells.

Best Digestive Enzymes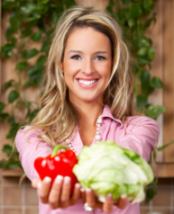 By eating foods in their natural state, you are supplementing your body with the natural, raw enzymes still intact. This will aid in digestion and restore your bodies metabolism, increasing energy.  And the more energy you have, the more active you will be, thus increasing your immunity, disease resistance, and help you to live longer, happier!
The best digestive enzymes are RAW foods.

---
Other Pages You May Enjoy:

---
Return to Raw Foods Diet page from Raw Enzymes page