Foods High in Vitamin B12

A list of foods high in vitamin B12 can be essential to the raw enthusiast.

It is important to your health if you are a raw foodist, vegan, or vegetarian to get adequate amounts of B12. Your body does not require very much B12, but a  slight deficiency of vitamin B-12, can lead to anemia, fatigue, and depression. A long term deficiency can potentially cause permanent damage to the brain and central nervous system.
The RDA for adults for vitamin B12 is 2.4 micrograms daily.
 Even though a supplement may contain many times the recommended level of vitamin B12, it appears that B12 absorption is low. This means in order to meet your needs, you should take a daily vitamin B12 supplement of 25-100 micrograms. You frequently find supplements as high as 1000 micrograms and this is excessive and can potentially be harmful.
Therefore, a list of foods high in vitamin B12 can be helpful to ensure you are getting your daily requirement.

Benefits of Vitamin B12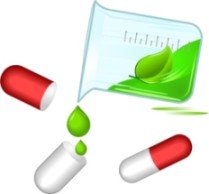 Why are foods high in vitamin B12 important?
Vitamin B12 is essential for red blood cell formation, nerve cells, and proteins in the body.  It helps to metabolize food and helps iron to work more efficiently.

Not getting enough vitamin B12 can affect your nerve functioning, as well as contribute to types of anemia. 
Vitamin B12 also plays a role in making your genetic material in DNA and RNA, so it is important that pregnant women get adequate amounts of the vitamin.
Vitamin B12 Foods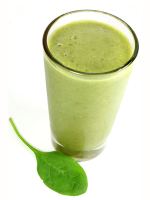 Fortified Drinks - As more and more people are becoming vegan, companies are seeing the benefit of fortifying drinks with vitamin B12. Drinks like Vitamin Water provide a health alternative to soft drinks.

Nutritional Yeast -One brand of nutritional yeast, Red Star T-6635+, is a reliable source of vitamin B12. Nutritional yeast,  is a food yeast, grown on a molasses solution, which comes as yellow flakes or powder. It has a cheesy taste. Nutritional yeast is different from brewer's yeast or torula yeast. Those sensitive to other yeasts can often use it.

About 2 rounded teaspoons of Red Star T-6635+ nutritional yeast provides the recommended amount of vitamin B12 for adults.
Yeast Extract Spreads (Marmite) -These spreads have started to gain popularity. A good vegan source of protein, the spread also packs a lot of vitamin B12. One hundred grams provides 8% of the daily requirement.
Natural Miso - is made by fermenting rice, barley or soybeans that have been inoculated by a fungus or bacterium. The resulting product is a good source of vitamin B12.
Batabata-cha - is Japanese fermented black tea. For the raw foodist who do drink tea this may be an option for you. A study published in a 2002 issue of "Journal of Agricultural and Food Chemistry" found that batabata-cha contains a significant amount of vitamin B12.
Vitamin B12-Fortified Energy Bars - look for raw bars!

Vitamin Supplements - Consuming vitamin B12 directly through pills is a great way to to ensure proper levels of vitamin B12 with little fuss. A wide variety of supplement pills are readily available.  There are vitamin supplements that do not contain animal products.
There is controversy on B12 in fermented foods and sea vegetables.  Some studies show that it is significant to consume to obtain a portion of the daily requirement and other sources argue that it is not.
As you can see, there are not a lot of foods high in vitamin B12 that do not contain meat or dairy. That is further reduced if you are wishing only raw foods. It is a good idea to get your B12 levels tested. Then you will know if you are in need of supplementing your diet.
B12 Deficiency Symptoms

B12 deficiency symptoms include:
fatigue
weakness
loss of appetite
hair loss
constipation
weight loss
numbness and tingling in the hands and feet
depression
confusion
memory loss
difficulty maintaining balance
drying and cracking at the corners of the mouth
dark or light patches of skin
Anemia

Anemia is a common symptom of vitamin B12 deficiency. Because your body needs vitamin B12 to make red blood cells, a deficiency of vitamin B12 reduces the number of red blood cells your body can make, resulting in a condition called anemia.
Nerve Damage

Prolonged deficiency can cause nerve damage. The first symptoms of nerve damage are often tingling sensations in the hands and feet. Over time, damage to nerves cause difficultly walking and coordinating movement.
Loss of vision and hallucinations may also occur. Nerve damage can also cause depression, memory problems or personality changes.

Anyone can run the risk of running low on B12 as our foods can be deficient in this important B vitamin.  So talk to your health care provider to see if you are at risk and ask to get this checked as a preventative measure.   

---
Other Pages You May Like:

| | |
| --- | --- |
| B12 Deficiency Symptoms | |
| | |
---
Return to Raw Foods Diet page from Foods High In Vitamin B12 page