,
It is back to school time. As your schedule changes and your kids leave home, and come back hungry, here are some healthy and raw ideas to keep them nourished in a healthy way.
Moms Come First! - Morning is a crazy time. Instead of reaching for your coffee, instead drink the healthy fermented tea called kombucha. This beneficial probiotic drink will help you be your best for all of your children and all you have to face in your busy day. If you would like a SCOBY to start your kombucha making, here is a link for for free, just-pay-the-postage SCOBYs. Now for the kids...
Mylk and Cookies - Start their day off with nut mylk. An easy and no fuss way to make nut milks is with Jay Kordich's Power Grind Juicer. Or you can make some nut mylk for your kidleys before they get home and greet then with the traditional after school treat of milk and cookies, this is just the raw version! Try the Lilbitaheaven Spice Cookies. for a delicious recipe. Top these with cacao nibs for a chocolate fix.
Lunchbox Treats - Send your children off to school with homemade fruit leathers. You can find out how to make them here.
Party Time - Have a raw food party where you can invite some your your kids friends over and serve them green (or other colored!) smoothies and raw pizza. Honestly folks, I have yet to master a good raw pizza recipe so if any of you have any good and simple raw pizza recipes to share, I would really appreciate it! But you get the idea, introduce your kids friends to healthy eating so they can taste how good it is!
Vegetable Snacks - Keep cut and colorful veggies handy in the refrigerator so when the kids are looking for "something to eat" they can grab carrots sticks and munch away.
Vegan Egg Salad - With the vegges, here is a good vegan good vegan "egg" salad recipe to serve with the carrot and celery sticks.
Better Than Peanut Butter - Instead of peanut butter, use almond butter or tahini (ground up sesame seeds), mix with honey or maple syrup and serve with apple halves or dates.
Kids in the Kitchen- When you are busy and time is flying faster than you are, it is easy to want the children away from you when you are trying to make dinner. But whenever you can, involve your children with food preparation. This is a good way to teach them not only the basics of food making but also good nutrition. When you encourage your children to "play" with food in the kitchen they will be more eager to eat what they have helped you make.
I hope that some of these raw food ideas will help both you and the ones you love to get a good and healthy start for an excellent school year and for the rest of their lives!
Eat Well!
Mary Jane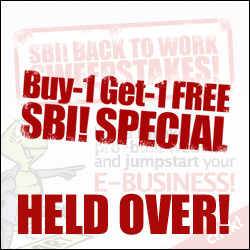 Pay It Forward...
If you know of someone who may enjoy this newsletter, please forward this to them and suggest that they too sign up at: