Guide to Super Raw Foods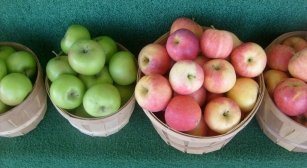 I am so excited! After almost two years of painfully stretching myself, learning computer formatting and lingo, preparing recipes, learning how to take a decent photograph, and well ... lots of tears and laughter ... I am announcing I have published my first book!

I was inspired to create The Guide to Super Raw Foods by my good friend, Mary Jane and our mutual belief that raw foods are healing foods.

I have been devoted to learning as much as I can about living healthier and this book is my way of getting the message out on how adding raw foods can make you feel better! I wanted to share my love of gardening, wild foraging and preparing tried and true recipes Most of all, I would like to inspire my friends to add these amazing foods into their diet to create better health for them too!

This is a little scary for me, so heeeere it is!
With over 140 pages of recipes, photos, and tips to inspire, the Guide to Super Raw Foods is now available at Amazon and on this website.

I hope that you will like it!

Kindly

Rhonda
Pay It Forward...
If you know of someone who may enjoy this newsletter, please forward this to them and suggest that they too sign up at: