Make a Difference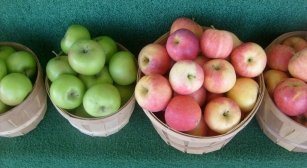 As we close 2013, I have been thinking about our world and how we all live on this one planet. I know we all are so busy living our own lives, however, I think it is important to think outside of our own survival and make a difference in the world.
There are so many hardships all over the world, but we can help where we are in our own communities. There are so many volunteer organizations that need volunteers to help them care for people and animals.
It is amazing the things that we hear about of everyday people who do something to make a difference. In my hometown I read about 3 young guys taking blankets and hot coffee out on the streets in sub-zero degree weather to homeless people. I know people who work at animal shelters who love to help the animals. Libraries, hospitals, nursing homes, soup kitchens, churches all have openings for caring people who want to help reach out to those in need.
It is my hope that we will each make a commitment to make a difference wherever we are in the new year. In addition, we are each making a difference in the world by what we eat. By adding in more raw foods and plant-based foods we can help to reduce animal suffering and help our planet too.
May we be the example and live with compassion in 2014,
Rhonda
Pay It Forward...
If you know of someone who may enjoy this newsletter, please forward this to them and suggest that they too sign up at: